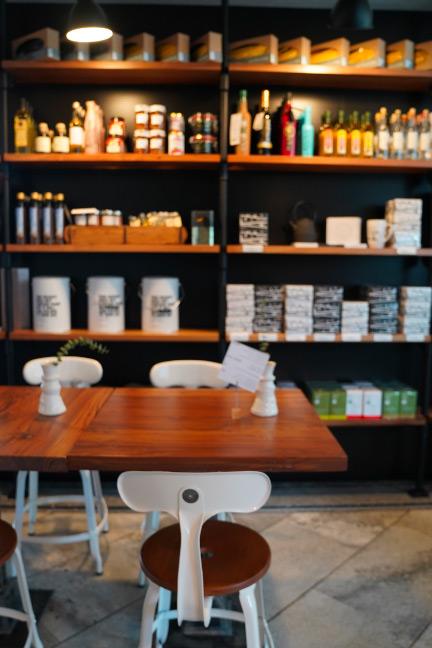 PETIT PEROLLES GROCERY SHOP: HOME PRODUCE SURPRISES
The chef being a total home produce devotee, it is of the utmost importance to make such local products and surprises known to gourmet fans. The shop offers tasty products on its shelves that will delight the most demanding taste buds. The selection offers regional high-quality delicacies as well as the chef's own homemade specialties. That means you can bring the chef's culinary magic back home with you, all the way on to your own plate.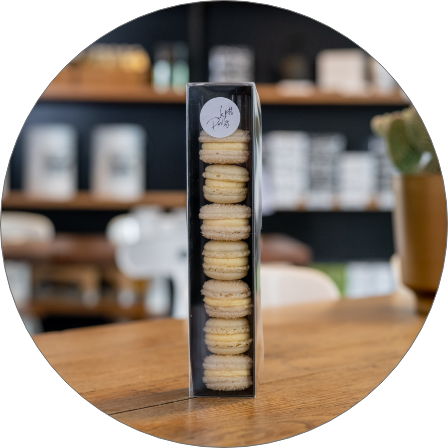 PETIT PÉROLLES MACARONS
Put together by our pastry chef, our "Petit Pérolles" macarons vary according to the seasons: the flavours change as the chef's ideas and favourite ingredients vary, to switch up the fun and your curiosity. It is a treat for the sweet tooth, available in our grocery shop.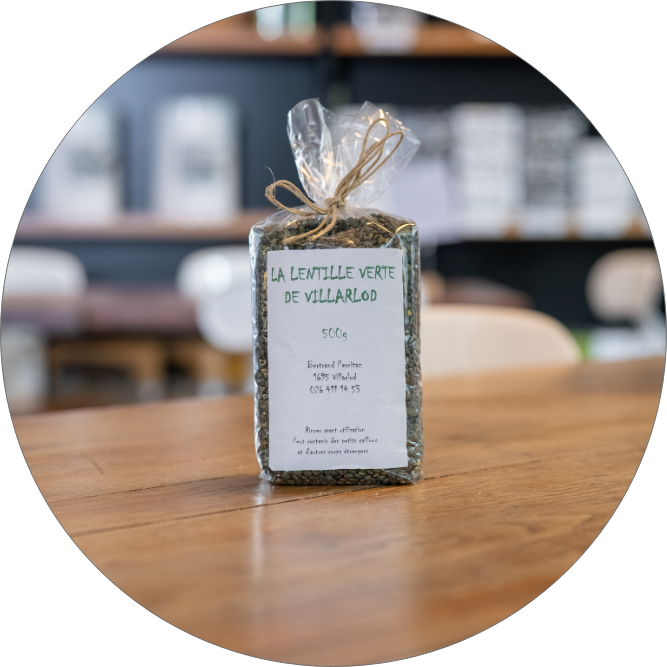 VILLARLOD GREEN LENTILS
Local and bio have formed an alliance: the green lentils from Villarlod and produced by Bertrand Pérritaz have it all. Crispy and healthy, this fribourgeois product is attractive in its regional and local origin, and combines gentle fragrance and sweetness. A delicious product available in our grocery shop.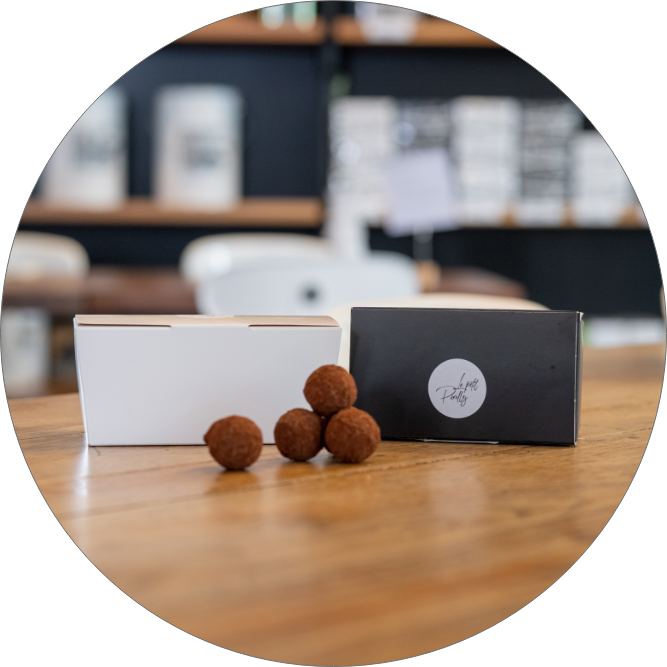 PÉROLLES TRUFFLES
A little homemade sweet, the chef's truffles are designed by our pastry chef. They can be given as a gift or enjoyed as dessert. This sweet and tasty product will delight the tastebuds of all chocolate fans. A homemade product available in our grocery shop.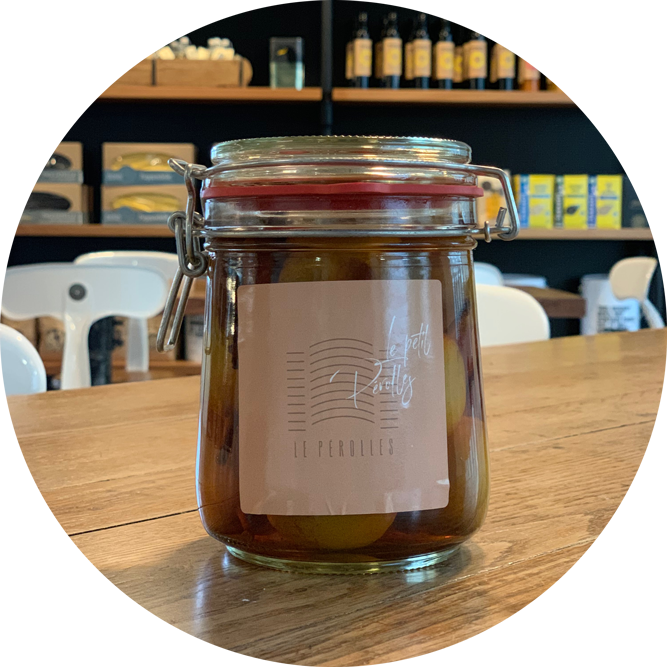 BOTSI PEARS, from Pierrot Ayer
Sterilized « Poires à Botzi » 800ml
Ingr. : AOP Botsi pears, sugar, water, candy sugar, star anise, cinnamon
Le printemps est arrivé au Pérolles
Le printemps est arrivé au Pérolles! On vous réserve plein de surprises avec notamment un nouveau menu dégustation composé de produits saisonniers magnifiques.